Film Making Links:

cinematography
www.cinematography.com
Cinematography forums covering cameras, lighting, steadicam, visual effects and many more.
internet filmmakers FAQ
www.filmmaking.net/
One of the oldest internet resources for film makers.
mandy's
www.mandy.com/
Comprehensive international directory of production facilities and services.
Industry Production Equipment Links:

camera brackets
www.b-hague.co.uk
Camera support systems and accessories.
film cameras & lights
www.arri.com
Arriflex cameras (inc; 4K) and Arri lighting equipment. Sale and hire.
film / video cameras and accessories
www.abelcine.com
Sales and rental of high end 4K cameras in the U.S.
mist 'n' smoke
www.rosco.com
Industrial smoke and fog machines. Includes lighting, gels and filters.
remote control heads
www.egripment.com
Mobile platforms, cranes, remote control heads, dollies and tracking. Equipment available for hire as well.
tripods
www.sachtler.com
Tripods, pan & tilt (fluid) heads, rigs and camera stabilizers.
Microphones

rode microphones
www.rode.com
Rode is a well established company in Australia that specialises in high quality microphones and associated products. From gun/directional mics to radio/cordless mics.
General Production Links:

film secrets
www.rivalquest.com
Little or no knowledge required, technical lingo dictionary, info on super 8mm film and editing. Guerilla resources for low-budget film makers.

stefan avalos
www.stefanavalos.com
Independent filmmaker and Co-Producer of "The Last Broadcast". Includes a section on different types of home made microphones.
Commercial Production Budgeting Software:

easy budget:
Easy to use software for film budgeting;
www.easy-budget.com











Production Forms / Logs:

Camera Log (.gif file for print). Log camera shots, lighting and exposure details etc (47 KB).


Camera Log (.jpg file for print). Click on image below to open in a separate window.



Jpeg image (56 KB)

A camera log keeps the details collected after every take in order to record the order of shots on rolls of film, or videotapes. Columns for shot types, take, exposure, time code, or footage's and brief sound information. It serves as a simple index/guide to the unedited material / media.

Misc Film Forms A file full of Word/Excel spreadsheet templates (zip file size 32 KB, unzip size 107 KB). It does not include the forms below.

Production Forms 124 .dot formatted templates for most aspects of production (zip file size 1,658 KB, unzip size 6,418 KB).


Further form templates are included with some of the DVD's in the Books/DVD's section. Click link to find out which books/dvd's include these.


Production File Downloads:

Colour Bars (SMPTE 640 - 480 Resolution)


Jpeg image (15 KB)

Colour Bars (SMPTE 720 - 576 Resolution)


Jpeg image (24 KB)

Colour Bars (EBU 720 - 576 Resolution)


Jpeg image (17 KB)


16:9 High Definition (1920 - 1080) EBU Colour Bars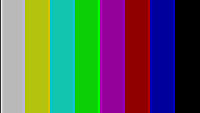 Jpeg image (47 KB)

16:9 High Definition (1920 - 1080) SMPTE Colour Bars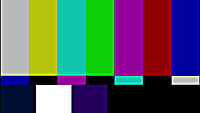 Jpeg image (48 KB)

These colour bar examples are for reference and not suitable for use.