Screenplay (What's The Story?)
The important bit that everything else hangs on - so they say. The 3 act paradigm. Script and screenplay links. Includes link to free screenplay writing software to download.


Pre - Production | The Language of Storyboards
Pre - production links, forms (inc; storyboards). Software and consent / release forms (examples).





Production | Camera Tips & Hints | Aspect Ratios | Clapperboard
Film making in brief, digital production and industry equipment links. Commercial budgeting software and many production forms. Some basic camera hints and tips.



Post - Production | HD Countdown Clock Slates | DCI 4K Countdown Clock Slates | Caption/Title Safe Area | Editing
Digital post production and FX links. Downloads (inc; video countdown clocks), film & dust / scratches loops.

NEW

Shifting sky timelapse sequences. Audio/SFX file downloads. 40 second HD (1920-1080) video countdown clocks (BMP image sequences & .MOV files - progressive and interlaced - for USA at 30fps and Europe/UK at 25fps). DCI (Digital Cinema Initiative) and

NEW

UHD (Ultra High Definition) 4K Countdown clock slates included as .BMP image files.

Description and graphic to help demonstrate the safe title and caption area within a frame.

Links to Freeware / Shareware editing software.


Events - Festivals - Competitions
Annual international film making events, festivals and competitions.


Lingo / Jargon
Explanations for terminology used in film and video, with many graphics and animated examples. New technical definitions being added all the time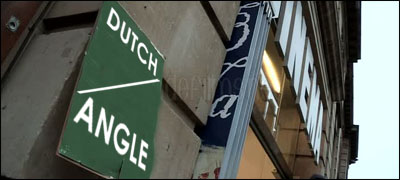 Copyright | Legal (UK) | Fair Dealing
Outline on copyright in the UK. Legal matters & law with regards filming in the UK. The practice of Fair Dealing.


Books & DVDs
Selection of books and DVD's. Includes books with DVD's.





Community
Miscellaneous links to film related sites not included in other categories.


Technical words and terminology used throughout the site will often link to the lingo / jargon page, with a brief description.